Retail Products
We stock an extensive range of products in our brand new store in the Eastgate Oriental City, Eastville. These include:
Beers, Wines & Spirits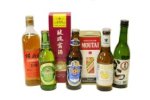 We sell excellent wines and spirits from Japan and China, for cooking or drinking. If you want something more to quench you thirst, we also stock beers from Thailand, China and Singapore; some with added ginseng; so you need not feel so guilty about it!
Canned Food
Our canned goods provide the ultimate in convenience when rustling up a quick stir-fry. Keeping a few essentials like our canned water chestnuts, bamboo shoots and baby corn in the cupboard is always handy.
Chinese Soup Stock
Traditional Chinese cooking includes broths and stews made with various herbal ingredients, fungi and seaweeds. We sell many of these Chinese soup stock ingredients, some of which come in pre-measured packets to help the soup-novice or those with little time on their hands.
Drinks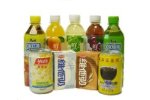 Our range of soft drinks are enough to satisfy any person's thirst! We stock many familiar brands like Vitasoy, Mong Lee Shang, Yeo's and Sarsi. We also offer larger sizes and carton multi-packs for soy milk and popular Vitasoy favourites. All our drinks may be found in our chiller cabinet, providing you with cool refreshment on a warm day.
Fresh Fruit & Vegetables
When it comes to fresh fruit and vegetables we do not compromise on quality and freshness. We receive regular deliveries of Chinese greens like pak choi and kai lan to ensure that we provide our customers with the quality that they have come to expect. Depending on season, you may find: ginger, coriander, lychees, galangal, lotus root, ginko nuts and not forgetting, spring onions!
Fresh Products
Our refrigerators are filled with fresh tofu, fishballs, meatballs and noodles. We receive regular deliveries to ensure that we stock the freshest foods for our customers.
Frozen Goods
We stock a wide variety of frozen goods in our store, specialising in frozen fish and other types of seafood. We also have all you need for an authentic dim-sum experience at home, so why not treat yourself to our pastries, buns and steamed dumplings?
Kitchen & Household
We have all the kitchen and homewares you need to cook and serve an authentic oriental meal. From electric rice cookers to the humble chopstick, our extensive range of electrical goods, utensils, crockery and cutlery should satisfy any kitchenware fanatic.
Noodles
We have oodles of noodles and more to spare! Our instant noodles come in all flavours, shapes and sizes. Cup, bowl, soup or stir, all our instant noodles taste great and better yet; take mere minutes to prepare! We stock all your favourite brands: Nissin, Mama, Indomie and many more!
Other Oriental
We are not just the major Chinese stockist in the south west; we also provide Thai, Vietnamese, Japanese, Korean and Malay goods! Whether you are cooking up a Thai green curry, sushi or nasi goreng, we have everything you need to make your meal a success!
Rice
Rice; the staple food of billions of people around the world. We love its versatility and ease of use. Just serve plain with a selection of dishes for an authentic Chinese meal, or stir-fry with whatever you like to create your very own 'special fried rice'. Whatever you are cooking, we probably have the type of rice that you need: Thai fragrant, glutinous (sticky), sushi and Basmati to name but a few.
Sauces
You can't cook Chinese food without soy sauce (but we stock loads more besides)! From 'sweet and sour' to 'satay', we can help you add a little 'something special' to whatever you are cooking. We stock all the major brands: Lee Kum Kee, Amoy, Yeo's, Maggi and many more.
Snacks
Sugary things from all over the world! Our snacks aisle is second to none, stocking a vast array of crisps, sweets and biscuits. For the more health conscious snacker, we also sell dried fruit, seeds and nuts. So, whatever your tastes, you won't be able to walk through this aisle without finding something you like!
Spices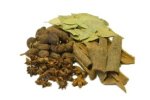 Variety may be the spice of life, but it's nothing in comparison to our variety of spices! Add a new dimension to your cooking with our extensive range of Oriental and Asian spices and herbs. We stock many spices in both whole and powder form, meaning you get exactly what you want!
Teas & Herbal Drinks
China is well known for its tea and so are we! Our range of teas and herbal drinks is extensive and covers both traditional loose tea to more convenient tea bags and instant drink mixes.