Wholesale Products
Canned Food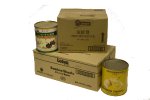 We stock larger sizes of products for use in the catering industry. We can provide all of our canned goods in catering sizes or cases, so if you see it on our supermarket shelves, it's available in our cash & carry!
Cups and Containers
We sell all shapes and sizes of cups and containers for use in the catering industry, from soup bowls to sauce cups, from chip trays to plastic and foil containers. We have all the catering supplies you need to run your business the way you want.
Fresh Goods
Our range of fresh items is large and varied; From fresh vegetables and herbs to par-fried chips and freshly made beancurd (tofu). For takeaways, we have onions, mushrooms, bell peppers, spring onions and beansprouts. For restaurants we also stock kai lan, choi sum, pak choi and many other locally sourced Chinese greens. Don't forget, we not only supply Chinese goods, but all Oriental goods, so ask us for Thai sweet basil, holy basil, fresh galangal and fresh coriander! If you receive your goods via our wholesale delivery service, you can always trust that they will be transported in one of our fleet of refrigerated vans; ensuring freshness.
Fresh Meat
We receive regular deliveries of fresh meat which are vacuum sealed to ensure it reaches you as fresh as possible. Our fresh meat comes in many different cuts and is priced by weight to ensure you only buy as much as you need.
Frozen Poultry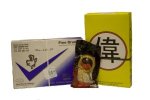 Fillets, portions, whole or pre roasted; we stock the type of poultry that you need! We sell many brands of frozen chicken fillet including: Fine brand, Blue ribbon, Super Kip WY, DPP 90% and Sadia Cooked Chicken Breast; all providing you great value for money. If it's duck that you need, we sell Cherry Valley and Silver Hill frozen ducks. We also stock frozen ready-roasted Peking duck – the ultimate in convenience but delicious all the same. Why not ask us for our latest price list to see how competitive our prices are!
Frozen Seafood
We are a frozen seafood specialist, with an extensive range of frozen prawns and shrimps, mussels and scallops as well as fish to go with your chips! We have all sizes of prawns, from 200/300 to 21/25. We stock shelled, IQF and blocks of prawns. We also sell baby octopus, squid, cuttlefish and crabmeat.
Frozen Other
We stock other frozen items like ribs, spring roll pastry, wonton pastry, spring rolls, dim sum dumplings and prawn toast; everything that you might ever need to run a successful restaurant or takeaway. Come in-store today to see the level of choice we can offer you!
Kitchen & Packaging
Not only do we stock paper and plastic bags, but also all other packaging goods like greaseproof paper and white news (generally used for fish and chip shops and delicatessens). We are a one-stop shop for foil, cling film, disposable napkins and chopsticks. And for your less adventurous customers, we also stock plastic forks and spoons! Why not also consider us for tabards, aprons, hats and gloves as well as our extensive range of woks and other cookware?
Noodles & Rice
No oriental menu is complete without noodles and rice, which is why we supply both! Lion Brand, Lucky Boat, Golden Coin (Asia); all you noodles you need are right here. As for rice; Tolly Boy, Phoenix and Amigo are our biggest sellers.
Oils & Sauces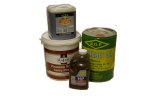 Many of our retail oils and sauces are available in catering sizes and multipacks to give our customers better value for bulk buying. For our wholesale customers we sell large drums of Pride and SOP vegetable oil, Sarson's vinegar, Pearl River soy, Pun Chun soy and Hong Kong Double Dark soy; all the sauces you need for a successful kitchen.