Staff Recommendations – Chicken Powder
This month's staff recommendation comes from Jo. Jo works for the online arm of our supermarket, and enjoys cooking and baking! The product recommendation this month is Knorr Chicken Powder!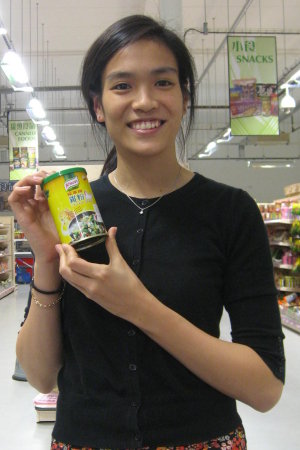 "I have chosen Knorr Chicken Powder for my recommendation because it is a very versatile ingredient to have in the kitchen. In the very best Chinese kitchens in the world, the chefs know that the secret ingredient to make a good meal taste amazing, is Chicken stock. The only problem is, that busy modern lives mean that it isn't always convenient or possible to have fresh home-made stock to hand. That's where the Chicken Powder comes in! The powder comes in a resealable tin, and it is easy to add as little or as much as you want. No need to make up into stock, if you don't want to: Just sprinkle it straight into whatever you are cooking."
"I like to use it to cook ginger-sauce Gai Lan (Chinese broccoli), adding it to the pan with some water, and putting the lid on to allow the greens to steam for a minute or two. I also often use it to make up a broth base for noodle soup, or just add as I would a chicken stock cube into dishes for any other cuisines. I just like the convenience of being able to add just the amount I want, and not being forced to have half-used stock cubes floating around in my kitchen cupboard!"
Suggestions
Ginger-sauce gai lan – stir fry with ginger and chinese greens to make a simple but delicious vegetable dish.
Noodle soup – use to make a soup base for some delicious ramen with seafood and vegetables.
Pep-up a stir-fry – try adding it to a stir-fry and see the difference it makes!
Add to your marinade when making chicken satay to really bring out the chicken flavour.