Chinese New Year 2023, Bristol
Event Details
Date: Saturday, 28th January 2023
Time: Starts at 11.00am
Entry: FREE (not ticketed, but please come early to avoid disappointment!)
Location: Eastgate Oriental City. Click for directions.
Come to Wai Yee Hong on Saturday, 28th January 2023 to join in our Lunar New Year celebrations for the Year of the Rabbit! This annual event is free to attend, and features a festive New Year market and many fantastic acts by local performers, including dancing, musical performances, kung fu demonstrations and a traditional lion dance for good luck: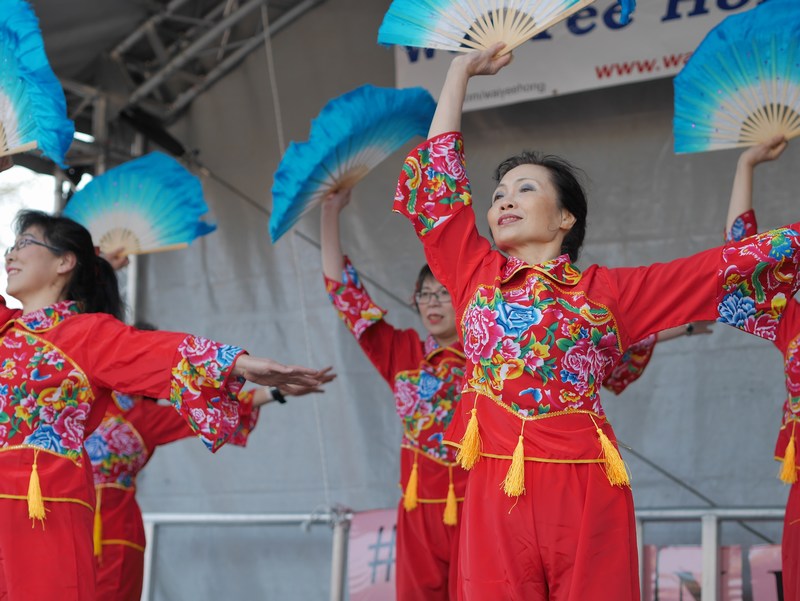 The event is free to attend, but if you would consider making a donation to Wallace & Gromit's Grand Appeal, we would be very grateful. You can do so in the collection boxes on the day, or you can donate through our Just Giving page: https://www.justgiving.com/fundraising/wai-yee-hong
Festive New Year Market
We're pleased to welcome back our foodie friends who will be serving up delicious dishes at our popular street food market this year. Come and taste a wide variety of Asian foods from the stalls in our market or join in the festivities by having your face painted.
Pick up New Year gifts and delicious Chinese pastries, alongside bubble tea and hot drinks.
Dumplings are a traditional food for the New Year and Eatchu will be serving them up in the form of gyoza.
Sushi and other Japanese favourites will be available from She Sells Sushi.
5 Foot Way, are returning with their signature Char Koay Teow and will be taking pre-orders for their 'Prosperity Toss'!
Desy Thai returns with their popular Thai noodle and curry dishes.
We are pleased to see Gopal's Curry Shack returning with their delicious vegan and vegetarian Indian street food!
We can't wait to try the offerings from New Year newbies, Ninjo, who will be serving their range of gluten-free, plant-based noodle bowls, inspired by flavours from China, Japan and Thailand.
For those seeking a Vietnamese flavour for Tết, our friends at Wok 'n' Roll will be joining us for the first time this year.
If it's Cantonese roast meats you're looking for, 'Duckman' will be coming to serve up some of the best in Bristol.
Wow Faces will be spreading colour with their face painting and (biodegradable) glitter tattoos.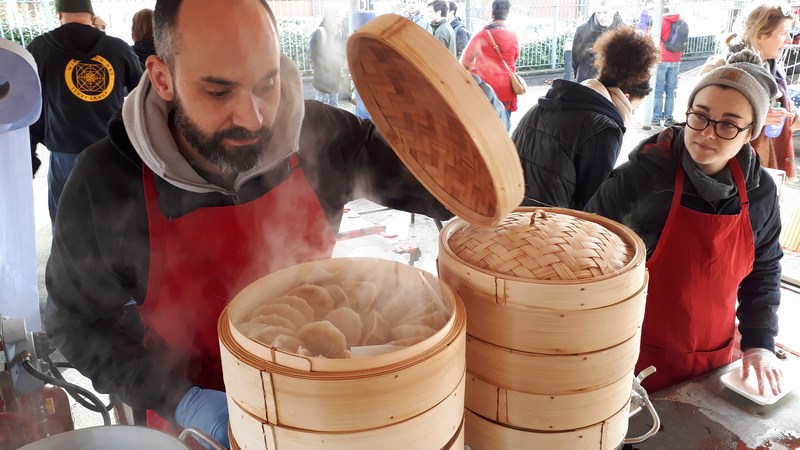 Quiet Activities
Some young ones may find our kung fu lions a little too loud so instead, take a moment away from the busy food market and performances:
Come in-store to admire the intricately crafted papier-mâché lion head we will have on display. There are lots of interesting facts about how they are made, and information on the different styles and types of Lion Dance costumes.
Arty types can pick up a craft bag in-store for some festive crafting activities.
Our friends from Avon & Somerset Police will be joining us too, so why not pop over to have a look at what they are up to.
Year of the Rabbit
2023 is the Year of the Rabbit, which is the fourth sign in the Chinese zodiac. Rabbits are the calm and gentle sign of the zodiac and tend to be skillful and patient! If you are aged 12, 24, 36, 48, 60, 72, 84 or 96 this year, you are more likely than not to be a Chinese Rabbit. Check out my rabbit horoscope!
Learn more
Want to learn more about the traditions and folklore surrounding Chinese New Year? Why not take a look at:
Have a look at our celebrations from 2019!