Hotpot Supper Club – Bristol Food Connections 2016
As part of the Bristol Food Connections festival 2016, Wai Yee Hong will collaborating once again with Bishopston Supper Club to run a dumpling workshop, and this year we're adding a hotpot supper club event too!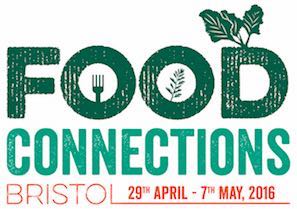 Bristol Food Connections is an annual citywide festival that celebrates Bristol's diverse food culture and community. The festival encourages visitors and participants to discover and enjoy new foods and experiences with food in Bristol.
The hotpot dinner will be held at Bishopston Supper Club HQ in the BS7 area of Bristol, on Wednesday 4th May 2016, from 7pm, and costs £25. Attendees will be sent full details in the week prior to the supper club. We're not currently able to accommodate vegetarian diners, but if there is enough demand, we hope to be able to do this in the future.
Hotpot, also known as 'huoguo' in Mandarin is a fun way of eating and is popular all over Asia. Choose from a fantastic selection of delicious meats, seafood, vegetables and noodles and cook them right in front of you in the communal pot of simmering homemade broth. This is not a meal to be rushed! Take your time and enjoy chatting while cooking and eating what you like at a leisurely pace over the course of the evening.
Hotpot cookers will shared in groups of 4, with a maximum of 12 diners. Single diners and groups all welcome. We'll be providing a fabulous spread of hotpot ingredients, including beancurd, black fungus, sliced meats, prawns, noodles, wontons, fresh vegetables and much more.
Hotpot Supper Club
Wednesday 4th May 2016, from 7pm
Held at Bishopston Supper Club HQ in the BS7 area of Bristol
Cost £25 includes several courses, Chinese tea and a light dessert.
To book a seat at our hotpot supper club, please contact Bishopston Supper Club.
Dumpling Workshop
Saturday 30th April 2016, from 2pm
Held at Bishopston Supper Club HQ in the BS7 area of Bristol
Cost £35 – learning to fold jiaozi and wontons, tasting them, and taking them home with a goody bag of dipping ingredients.
To book a place on our dumpling workshop, please purchase through our online store.