Small Business Saturday 2014
To celebrate Small Business Saturday, we will be giving away a Wai Yee Hong reusable bag with purchases over £10 made online, or in-store from Saturday 6th December right up until Christmas. We hope that you will support your local small businesses, including your favourite family-run Chinese supermarket!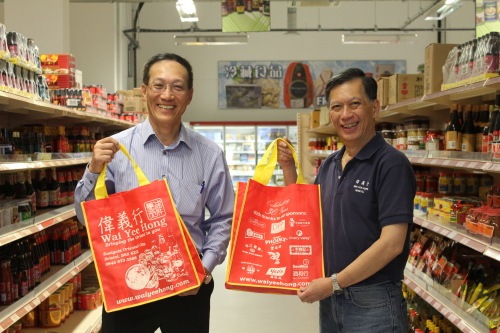 To see what other things are going on in Bristol on Small Business Saturday, take a look at the Bristol Council website.
Re-using a bag means that less plastic bags are sent to landfill, or end up littering the environment and causing injury to marine wildlife.
The average plastic carrier bag is used for five minutes, but takes 500 years to decompose. – DEFRA, the Department for Environment, Food & Rural Affairs.