St Barnabas International Food Day
We were delighted to received this wonderful thank-you note from the children of St Barnabas School, who used ingredients from Wai Yee Hong to learn about the foods of many countries on their International Food Day. We donated some ingredients to the children and each class cooked a different dish to contribute to their international summer fair.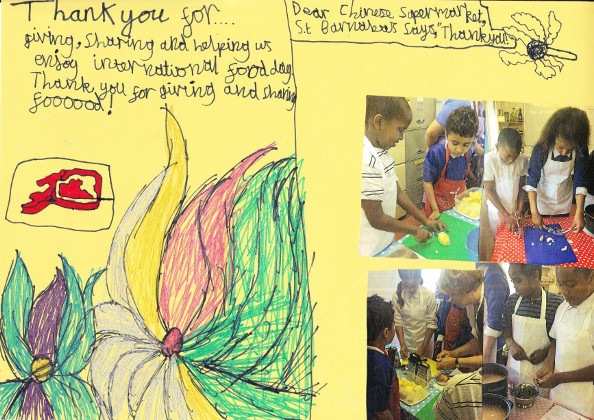 We feel food and nutrition education is very important for children, and that cooking recipes from all around the world is a great way of exploring other cultures. We hope they enjoyed learning about our culture, and they they keep cooking!
You can read more about the St Barnabas School International Food Day on their school blog.