Wai Yee Hong Serves Taiwan Bubble Tea!
Wai Yee Hong is excited to share that we are now serving Taiwan Bubble tea! We're making fresh Taiwan Bubble Tea in-store every Saturday and Sunday, with a choice of flavours and toppings.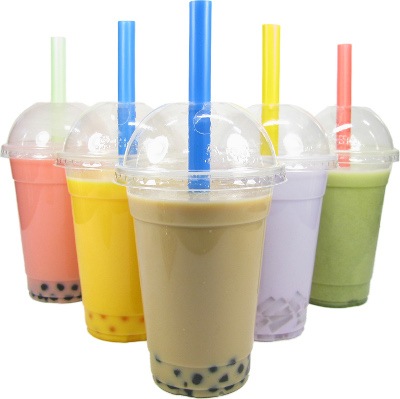 Milk Tea Drinks
Original Milk Tea
The original, and some would argue, the best! A creamy sweet milk tea made with authentically brewed Taiwan loose-leaf tea.
Matcha Green Tea
A slightly bitter Japanese green tea latte drink, made with real matcha powder, for that true fresh green tea taste.
Taro Milk Tea
A kind of yam, this light purple drink has a sweet vanilla-cupcake flavour and is a popular flavour for desserts in the Far East.
Strawberry Milk Tea
A delicious strawberry milkshake flavour drink with the added taste of delicious brewed loose-leaf tea.
Mango Milk Tea
Often called the king of fruits, mangoes have an exotic fruit flavour that goes down well in this milk tea drink.
Toppings
Tapioca Pearls
Caramel flavoured chewy tapioca pearls are a common addition to bubble tea. Suck them up your wide straw and chew.
Coconut Jelly
Also known as nata de coco, this is sweet jelly with a bite. The crunchy chewy texture makes a nice alternative to tapioca pearls.
Mango Popping Bubbles
Add some excitement to your drink with popping bubbles! These bubbles pop when you chew them, releasing a burst of mango flavour!
Passionfruit Popping Bubbles
Not a fan of mango? Popping bubbles also come in passionfruit flavour. Try with fruit flavour milk teas to create fruit salad flavour in your cup!
Staff recommendations: