Bristol Post 28-Jan-2017
On 28 January 2017, Wai Yee Hong welcomed the Year of the Rooster. Our Chinese New Year celebrations were reported on by the Bristol Post, who also posted live video to their Facebook page.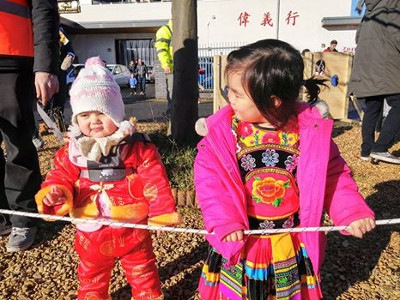 We would like to point out that we did not have any Dragon Dances at our celebrations, but we had two Lion Dances. Our Chinese New Year celebrations have taken place in one form or another for almost 30 years.
"Hundreds turn out for Chinese New Year celebrations in Bristol
Hundreds of people turned out to celebrate the start of the Chinese New Year in Bristol on Saturday.
The traditional celebrations to mark the start of the year of rooster were held in St Werburghs at the Wai Yee Hong Chinese supermarket and restaurant.
The celebrations included a street market selling traditional Chinese snacks and drinks as well as dancing, music and entertainment.
Tita Lau, who appeared on the X Factor entertained the crowds along with a delegation from the Overseas Association Sunday Chinese Language School.
The main event included a ritual to wake the dragon followed by a traditional Chinese dragon dance.
Selina Li, from the supermarket, said: "We have been doing this for ten years now and every year the crowds seem to get bigger and bigger.
"We are a traditional family business and we just want to put something back into the community.""
Click through to see article on Bristol Post website.