FoodLover Magazine – Jan 2016
If you picked up a copy of FoodLover Magazine recently, you may have seen our piece on Chinese New Year traditions and the important of different types of foods at this time of year. We come together as a family to eat these foods because they are homophones for lucky sayings and have a desirable meaning. Click on the image to read more!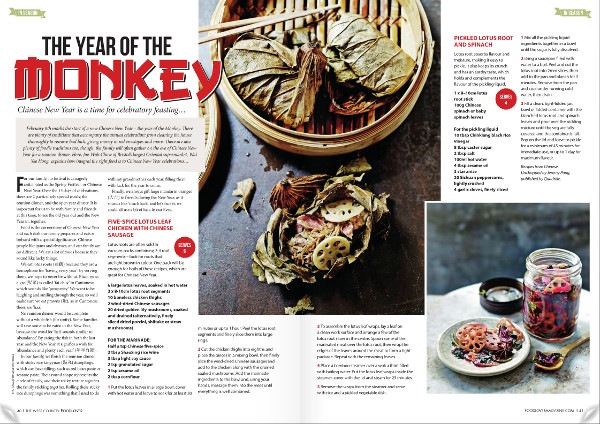 "February 8th marks the start of a new Chinese New Year – the year of the Monkey. There are plenty of traditions that accompany the annual celebration; from cleaning the house thoroughly to remove bad luck, giving money in red envelopes and more. There are also plenty of foodie traditions too, though: the family will often gather on the eve of Chinese New Year for a reunion dinner, Here, Joe-Wah Chow of Bristol's largest Oriental supermarket, Wai Yee Hong explains how integral the right food is to Chinese New Year celebrations…"
Please click here to check out the online version of FoodLover magazine.
For more on Chinese New Year foods, please see some of our other articles on New Year foods: